IntraVista Marketing Services is a Full Service Marketing Agency that specializes in helping entrepreneurs…
Be Found, Be Memorable and Be Trusted.
We understand the challenges of Small & Medium sized Business Owners and Big Brands alike. We bring you extensive industry knowledge and insights on consumer behavior and perception to your Business.
We believe there is no singular answer to the challenge of marketing your business in today's media hungry world.
Our Proven Process, Produces Results
1. DISCOVERY
Thorough discovery is the backbone of any successful initiative. We will have some very candid conversations about your business and your goals.
2. PLANNING
Taking the information gathered we will develop a plan to tackle your challenges and present solutions that will meet your need and your budget.
3. EXECUTION
Once we all agree to the plan, we will execute and monitor progress along the way. You will be kept apprised through reports and status updates every step of the way.
4. REFINEMENT
As the campaign runs it's course we will monitor, analyse and refine the strategy if needed and recommend tweaks where necessary.
5. ANALYSIS
After the initiative is complete, we will meet with you to discuss the results, insights and recommendations for future success.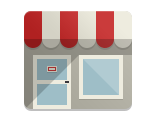 We're Here To Help Your Business Get Noticed!
Through Creative Ideas, Innovation & Sheer Determination