OUR MISSION IS TO HELP ENTREPRENEURS COMPETE AND LEVERAGE TODAY'S BEST MARKETING PRACTICES.
IntraVista Marketing Services is Full Service Marketing Agency that specializes in working with small to medium sized businesses. We also work with large brands and franchisors to help their local operations / franchisees become more successful. IntraVista works in a multitude of ways to get you quality results. Even as the world grows more web-based, traditional marketing and branding tools are just as important as ever. IntraVista professionals have a wealth of experience and success with everything from traditional print to a wide range of digital marketing solutions.
We manage all aspects of your marketing and go above and beyond by utilizing our resources and connections, ensuring all of your needs are met with no extra hassle on your part.
Our purpose is simple; we work hard to offer you access to the same marketing intelligence and expertise as larger companies. We believe small business is the heart of our economy and communities. Our agency aims to help small business owners deliver cutting edge, relevant, memorable marketing messages, and positive customer experiences within their communities, attracting and retaining customers, for generations to come.
of local business websites don't have a phone number on it.
of small business websites that fail to comply with basic usability principles.
of consumers trust online reviews as much as personal recommendations from real people.
Marketing is the lifeblood of your business.
We understand that marketing generates business development opportunities. Every Marketing initiative's end goal is to find qualified prospects that can be converted into revenue. You must make the time for marketing or face loosing your business. Marketing does not have to be complicated or time consuming. Every small business must develop a marketing plan which can be fine tuned over time and continually fill the funnel.
However, as a business owner, it can sometimes be a daunting task to make Marketing a priority while juggling all other aspects of your business. IntraVista can provide you the resources you need to ensure your marketing efforts don't go by the wayside while you focus on making sure your operation is running as smoothly as possible.
We love making the seemingly impossible…
Possible.
It's all about…
Moments of Truth.
Consumers are connecting and interacting with brands, media and merchants in more sophisticated and engaging ways everyday. We seek to find what drives your consumers and help you leverage those insights to create memorable, long lasting impressions that drive conversions, referrals and positive experiences.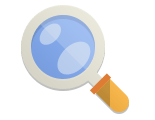 Be Found
Consumer don't want to be interrupted, but yet want to find you easily when they feel it's the right time to solve a challenge.
Pull Versus Push
Small Business Owners must change the way they think about and approach lead generation in a whole new fashion. Today's consumers are less receptive to push based marketing, but still seek solutions to their needs.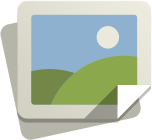 Be Memorable
Consumers are looking for a memorable experience, which reinforces the value for the money while reflecting their own philosophies and needs.
Impressions Matter
The experience of a moment, when activated successfully, helps link the online world with the offline world in order to build confidence, trust, and loyalty. Thus converting customers into brand ambassadors.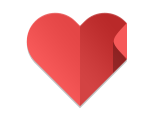 Be Trusted
In order to keep the lines of communication open, brands need to be smarter in how they reach out to their target customers.
Emotions Will Win
When it comes to building a marketing program, your first step should always be to stand in the shoes of your target consumer. What kind of emotions are brought forth when a consumer comes in contact with your brand ?
Solid leadership, and expertise for your business.
Starting in automotive retail about 22 years ago, David transitioned into marketing where his skills at analyzing data has lead to creating opportunity.
David's inspiration stems from his extensive experience working with business owners and large brands in the automotive industry and realized his passions lay with entrepreneurs. He took initiative and decided to help small and medium business owners with IntraVista. His method has been successful because he uses honest, transparent business and marketing practices and utilizes his resources to adapt big brand marketing tactics, to finding solutions for smaller businesses. Serving as the go-to guy for successfully completing projects with efficiency and professionalism, David shines when given a challenge.
David has the keen ability to think like a consumer and is familiar with the areas that entrepreneurs struggle. He specializes in helping clients utilize what they offer and finds solutions so they can offer their unique services to a specific market, driving customer loyalty and helping businesses improve their customer experience for the long-term.
While most of David's career has been spent in Automotive, he loves working with all industries as he finds key learnings from one industry can be adapted to others.
When David isn't actively working on client projects, he spends many hours keeping abreast of his industry's current trends and reads as much as he can about it in order to gain a better understanding of the marketing industry. This helps him to adapt the most worthwhile marketing tools to small business owners' needs in a way that is meaningful to their consumers.
No matter where you are, We've got you covered.
We've helped businesses like yours across North America.
We Pride Ourselves On Our Creativity, Intuition & Determination.
While most agencies fall into the space of either digital or traditional media, we see ourselves as a wholistic, integrated Marketing agency. Leveraging all media types where they are best suited.
Forward Thinkers
We think for the long term. In everything we do, we ask ourselves not only if it's good for the client, but if it's good for their clients as well.
Problem Solvers
Problems are opportunities and we LOVE a challenge. We dig into factors others don't, such as Customer Experience and External factors to help businesses improve their brand awareness.
Client Centric
We're workaholics. We are here to support our clients in whatever way we can. If we need to be onsite on during off hours so you can manage your business, we'll be there!.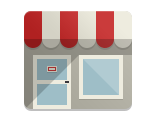 We're Here To Help Your Business Get Noticed!
Through Creative Ideas, Innovation & Sheer Determination