We'd love To Chat Sometime.
If you're looking for marketing assistance to help your business grow, we would love to be part of your success story. Let's begin with a 30-minute, no cost, marketing consultation over the phone or in person, so we can:
Evaluate your marketing needs
Go over your current marketing activities
Discuss your marketing goals
Whether you're a brand new business looking to get off the ground or an established firm in need of a fresh perspective, we'll provide knowledge and insight that will help you reach your target market.
Take the next step towards strengthening your company's marketing program. Schedule your no-cost or obligation, 30-minute marketing consultation today!
Main Office: 675 Cochrane Drive,  East Tower, 6th Floor, Markham, ON L3R0B8
Phone: 1.905.201.7163
Email: info@intravista.com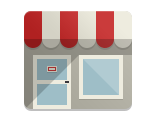 We're Here To Help Your Business Get Noticed!
Through Creative Ideas, Innovation & Sheer Determination